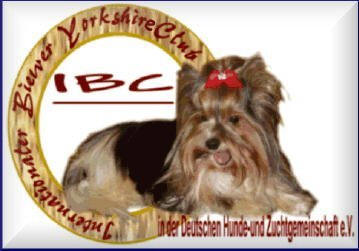 With its lighthearted, whimsical, and child like attitude, the BIEWER is gaining popularity with dog lovers everywhere. Equally as good with children as they are with other pets. Although every dog has his own unique and special personality, as a breed, the Biewer is confident, happy, fun loving and even tempered!


With the introduction of the Biewer to America in 2003, there has been much speculation about its heritage. Mr. and Mrs. Biewer had been raising and showing Yorkies for 20 years, when on January 20th, 1984 the first blue, white and gold Biewer named Schneeflocken von Friedheck was born. This was the start of what is known as the Biewer Breed.


Mr. Biewer spent 5 years selectively breeding his dogs until he was able to establish and breed true to a standard uniquely the Biewer Breed. The dogs were then registered as Biewer Yorkshire Terrier a la Pom Pon. In 1989 when Mr. Biewer signed the standard for this wonderful new breed, it was that of the Yorkshire Terrier with the coloring being White-Blue-Gold. Mr. Biewer was not a man of many words, so the standard was short and brief.


Mr. and Mrs. Biewer kept a close reign on the Biewer breeding programs in Germany, so their quality breeding dogs were hard to come by and quite costly. Mr. Biewer died in 1997, and his wife Gertrud Biewer discontinued her breeding program shortly thereafter.

***Our Little EngleBert is Champion Sired by a International Champion ***
.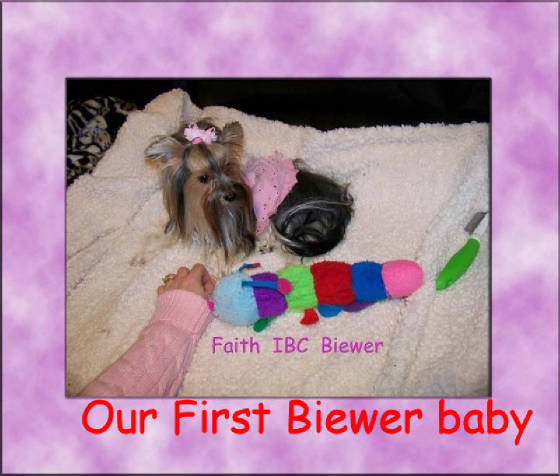 Pregnant little girl