See how the puppies are doing with the Bio-Sensor program..Click here!
click here to play video of the yorkie babies being borned February, 28th 2008
click here to play video of puppies nursing March ,2008
Click the video below to watch Peanut and Gracie nursing !! it does take a few minute to load
***NEW*** Added on 3-28-08
Click Here***Video of puppies nursing***
Watch a Video of Lexie playing with her puppies!
***New*** added 3-30-2008
New added own 4-04-2008
a Video of Peanut playing!
Below is a new Video of little
Gracie and tiny Peanut playing !!
Added on 04-11-2008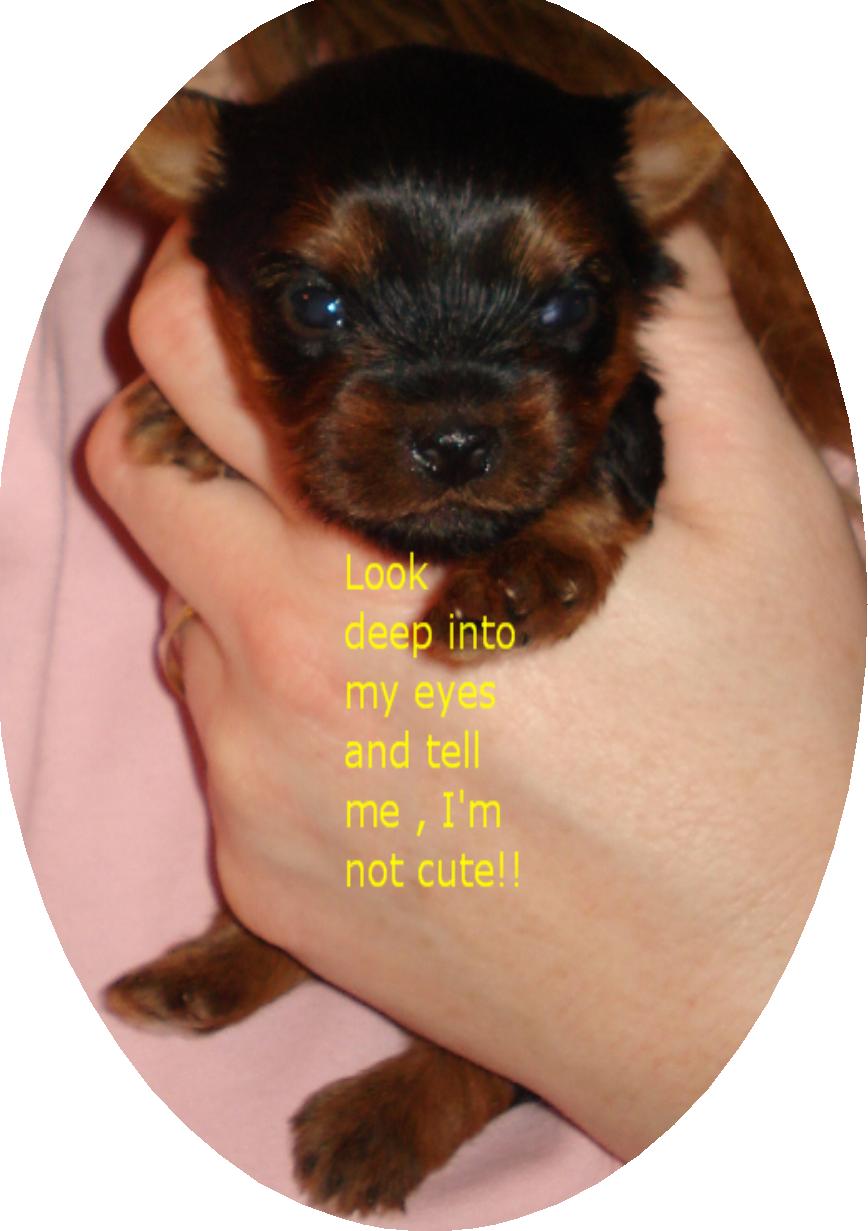 Please click ! little Gracies picture to the left to go to her page which has more pictures of her as she grows.
Gracie is a little darling she will be tiny like her parents
Little Gracie is sold (under deposit)
Please click ! To the right to see more pictures of tiny Peanut our little boy. Peanut is so tiny and has the cutiest little face.
Peanut is sold (under deposit)