We have NO maltese puppies available all have been sold ! This is pictures of our last puppies who went to a great home in Miami Florida!!
Snow 6-18-08
click pic for larger view of snow
Snow smelling the flowers!!!
Tippy is trying to hide behind Snow..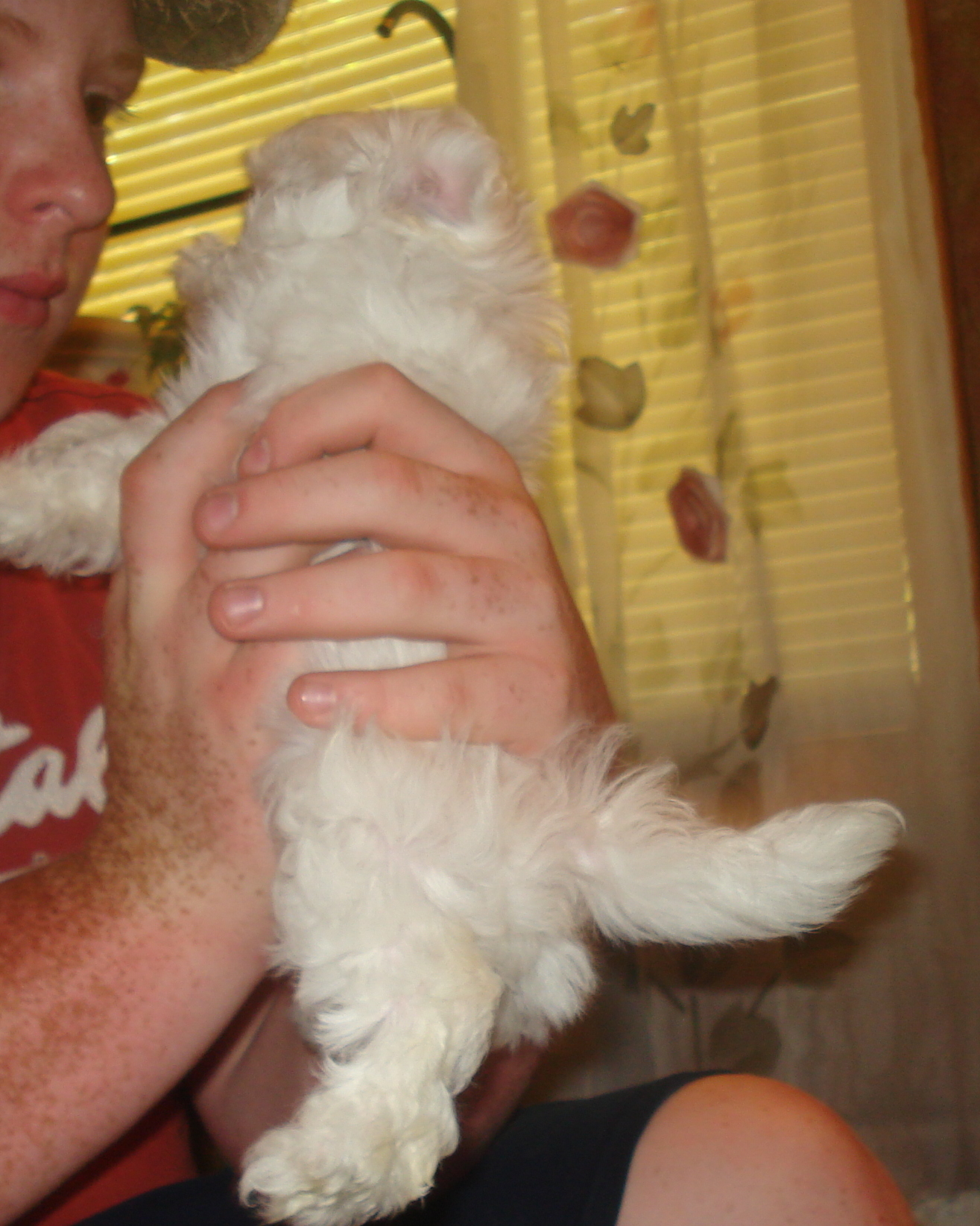 click here to play video!! Snow and Tippy's First day out in the grass. 6-5-08.
snow is fully weaned and ready for her new home
Tinker is Now under deposit to Natalie Lovitt .

Tinker is Sold !! as of 5/27/2008
Below is pictures of Darla and Casper
Crissy has also given birth to a beautiful little girl !
We have named her Snow! She will be $750.00
We will add a picture below!
Casper is the Sire of her puppies also!
Casper is our very precious little boy!
He is here a beautiful baby boy ! Borned April 19th
2008
Darla is a wonderful mother , she gave bith on April 19th ,2008 . We didnt video the birth , she is a first time momma and we didnt want to make it more stressful for her .
We will be adding videos soon of him nursing !
We have nick named him Tinker !
WE Have added new pictures on 5-13-2008!!!!!!!!
Click here for the puppy's worming and shot records
I think this is a precious picture!
Darla is having a bad hair day!!
_______________________________________________________________________
Casper is our very precious little boy!