All babies are wormed at 2,4,6,and 8 weeks old with Strongid and Panicur ..
They will have their first set of shots at 6 weeks old and 9 weeks old before leaving our home and of course they will be Pre-Spoiled.
We have added a video of each puppy below
on 11/04/2011
We have a Litter of 4 Yorkies borned Sept 24th
2011 to the proud momma Nana and Dinky the Sire
Bree Teacup size is 950.00 ( Reserved to Hope Spears and family of Pikeville ,Ky )
Peanut is Teacup size he is 900.00
Jazzy will be 4-1/2 to 5 pounds he is 750.00
Bentley will be 4 1/2 to 5 pounds he is 750.00
Momma is 5.5 pds and Dinky is 3.2 pds they will be little
They are out of Champion Lake Buenta Vista Blood lines
These babies will be ready around Mid December to go to their new homes .
Click below to see Bree and Peanut at 8 1/2 weeks old added 11/24/2011
Click here!! for another video of baby Bree at 5 weeks old
***************************************************************************************************************************
Click here for a video of Peanut at 5 wks old
He is a little cutie pie he is coming to be Teacup size also charting to be 3 1/2 pds grown he is 900.00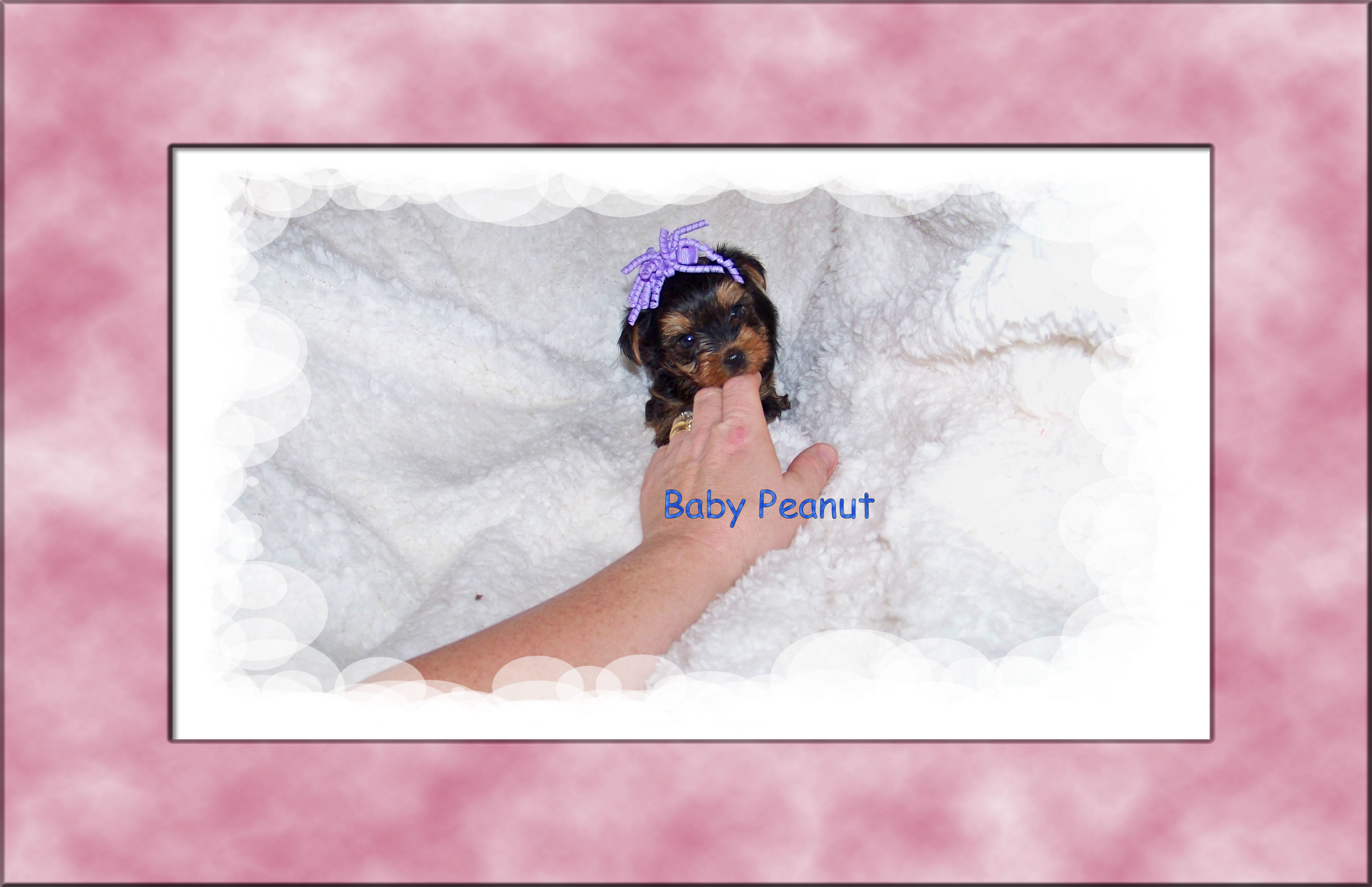 Please click each picture for larger viewing
***************************************************************************************************
Below is a video of Jazzby and Bentley playing at 9 weeks old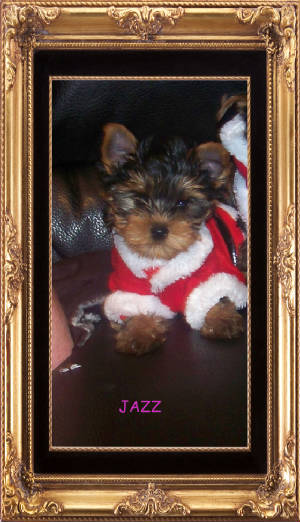 Click here for a video of jazzby at 6 weeks old
Click here for a video of Bentley at 6 weeks old